call us today
717-455-7099
Available Soon!!! Customizable - Queen Mission Panel Murphy Bed with Dropdown Desk
$4,135.00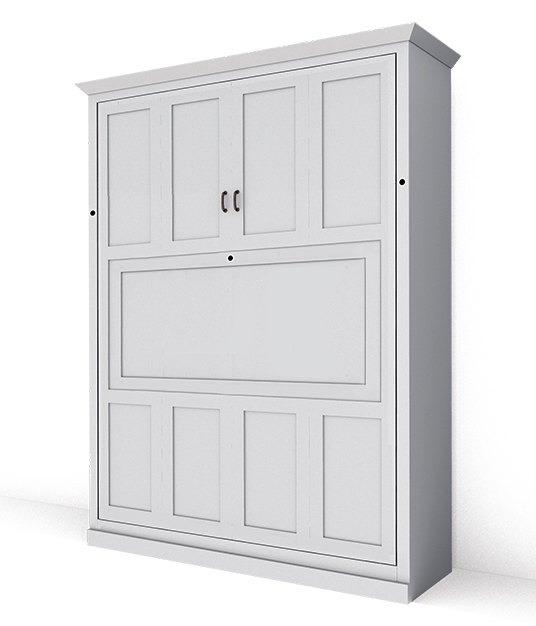 Item #: 116M-PM
Queen Vertical Mission Panel Lancaster Heirloom Collection Murphy Bed with Dropdown Desk constructed of paint-grade Maple is ready to be customized by you. The only difference between this and building your own is the wait time. We have the bed parts already built. You select the paint color and the hardware. We will deliver, ship or install this bed to you for you within a few weeks. Call 717-455-7099 to discuss the options or add your selections to the comment section when ordering.
Murphy Bed Dimensions: 66.625" wide x 18" deep x 91" high x 85.5" open length
Pricing does not include sales tax, delivery, installation or shipping.
Standard Features
Solid hardwood construction
Wall-mounting system, which does very little damage to your wall
Gas cylinder-piston mechanism helps to smoothly and effortlessly raise and lower the Murphy Bed - The mechanism carries a Lifetime Warranty for the original owner of the Murphy Bed.
Locking mechanism to prevent the Murphy Bed from being pulled down when closed and not in use
Decorative, Laser-cut, powder-coated steel legs
High-quality, low VOC, polyurethane finish that resists water marks and scratches
1" x 4" Baseboard cutout for ease of installation
Customizable Queen Mission Panel Murphy Bed with Dropdown Desk
$4,135.00