call us today
717-455-7099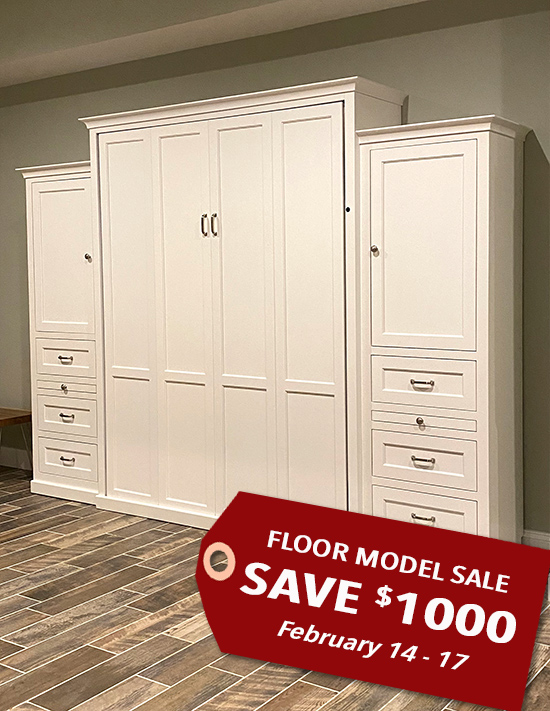 SALE!!! Queen Vertical Shaker Panel with 24" Side Cabinets with Bookcase Cabinet over 3 Drawers - Painted Maple
$5,745 — $1,000 off retail
Item #: 106S-130S2-PM-FMS
Queen Vertical Shaker Panel Murphy Bed Set, constructed of solid Maple and painted White with #R16 hardware and standard headboard. Set includes two 24" Side Cabinets that have a bookcase top with 3 solid wood adjustable shelves behind a cabinet doors, over slide-out nightstand and 3 drawers. This unit also includes an LED lighting kit and 1"W x 4"H baseboard cutouts for ease of installation.
Murphy Bed Dimensions: 66.75" wide x 18" deep x 87" high x 88" open length
Side Cabinet Dimensions: 24" wide x 16" deep x 79" high
Total width including crown molding: 122.75" wide
Unit is discounted $1000. Pricing does not include sales tax, delivery or installation.
Standard Features
Solid hardwood construction
LED Lighting Kit
Wall-mounting system, which does very little damage to your wall
Gas cylinder-piston mechanism helps to smoothly and effortlessly raise and lower the Murphy Bed - The mechanism carries a Lifetime Warranty for the original owner of the Murphy Bed.
Locking mechanism to prevent the Murphy Bed from being pulled down when closed and not in use
Decorative, Laser-cut, powder-coated steel legs
High-quality, low VOC, polyurethane finish that resists water marks and scratches
1" x 4" Baseboard cutout for ease of installation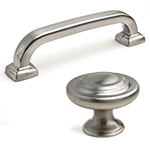 Hardware #R16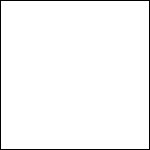 White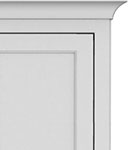 Shaker Panel with Shaker Crown Molding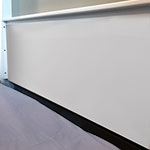 Standard Headboard
Call 717-455-7099 to purchase.