call us today
717-455-7099
Create a multi-functional space with a Murphy bed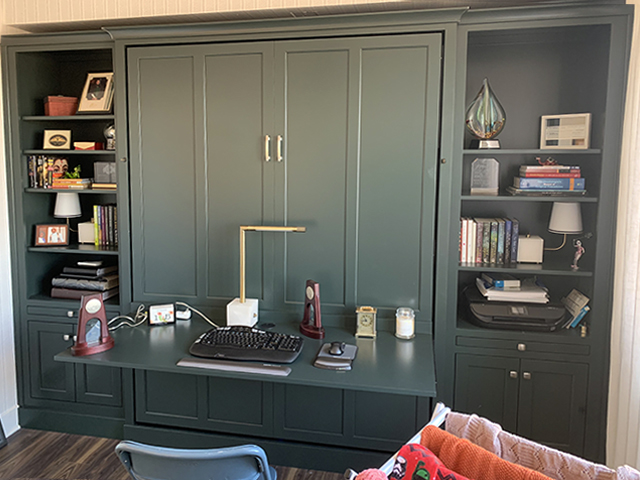 Creating a multi-functional space with a Murphy bed can be a great way to make the most of a small or shared living area. Here are some tips for designing a space that works for you:
Choose the right size Murphy bed
Murphy beds come in a variety of sizes, so it's important to choose the right one for your space. If you're planning on using the room for multiple purposes, such as a guest bedroom and a home office, a queen or full-size Murphy bed may be a good option.

Consider storage options
To make the most of your space, consider adding built-in storage solutions such as shelves, cabinets, or drawers to your Murphy bed unit. This will help you keep your room organized and make it easier to switch between different uses.
Use flexible furniture
In addition to the Murphy bed, consider using other flexible furniture options such as folding tables, stackable chairs, or modular shelving units. These items can be easily moved or rearranged to suit different needs.
Create a designated work area
If you're planning on using the space as a home office, create a designated work area with a desk and comfortable seating. Make sure the desk is positioned in a way that allows for natural light and good ergonomics.
Choose a versatile color scheme
To make the space feel cohesive, choose a versatile color scheme that can work for multiple uses. Neutral tones like white, gray, or beige can be easily accessorized with pops of color to reflect different moods or seasons.
By following these tips, you can create a multi-functional space with a Murphy bed that works for your lifestyle and needs.