call us today
717-455-7099

Save big now through December 1
Furniture purchased during this sale will not be available prior to Christmas. We are filling orders for mid-January into February.
Baseboard notches are not included in costs and will be $25 additional per item. Delivery and installation or shipping charges will be added to your invoice. Check out the savings below.
Select your hardware
Select any hardware from our hardware selection and add to the comment section the hardware number when ordering.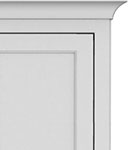 Shaker Panel with Shaker Crown Molding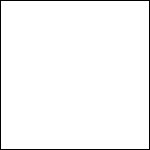 Painted White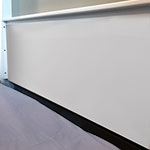 Standard Headboard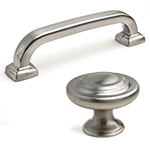 Select your own hardware
List your selection in the comments when you order
Standard Features:
Solid hardwood construction
Wall-mounting system, which does very little damage to your wall
Gas cylinder-piston mechanism helps to smoothly and effortlessly raise and lower the Murphy Bed - The mechanism carries a Lifetime Warranty for the original owner of the Murphy Bed.
Locking mechanism to prevent the Murphy Bed from being pulled down when closed and not in use
Decorative, Laser-cut, powder-coated steel legs
High-quality, low VOC, polyurethane finish that resists water marks and scratches
See the Savings!
| | | | |
| --- | --- | --- | --- |
| Product | Retail Price | Sale Price | TOTAL SAVINGS |
| Queen Shaker Vertical Murphy Bed | $3,582 | $3,045 | $537 |
| Queen Shaker Dropdown Desk Murphy Bed | $4,716 | $4,009 | $707 |
| Queen Shaker Auto-Desk Murphy Bed | $4,467 | $3,797 | $670 |
| Layout 1: 18"w w/Bottom Door | $950 | $855 | $95 |
| Layout 1: 24"w w/Bottom Door | $1,081 | $973 | $108 |
| Layout 1A: 18"w w/Bottom Door & Top Door | $1,112 | $1,001 | $111 |
| Layout 1A: 24"w w/Bottom Door & Top Door | $1,211 | $1,090 | $121 |
| Layout 2: 18"w w/2 Drawers | $1,238 | $1,114 | $124 |
| Layout 2: 24"w w/2 Drawers | $1,397 | $1,257 | $140 |
| Layout 2A: 18"w w/2 Drawers & Top Door | $1,391 | $1,252 | $139 |
| Layout 2A: 24"w w/2 Drawers & Top Door | $1,548 | $1,393 | $155 |
Sign Up For Special Offers