call us today
717-455-7099

Tips for Downsizing When Moving into a Retirement Community
The time has come to move on from a big burdensome abode that requires tons of maintenance and upkeep. Living in a retirement community is your reward for years of hard work and diligence in the working world. This is your chance to really simplify and live the easy life you so richly deserve.
The thought of downsizing may be a bit overwhelming at first, but follow these easy steps, and you'll be ready for this new chapter before you know it.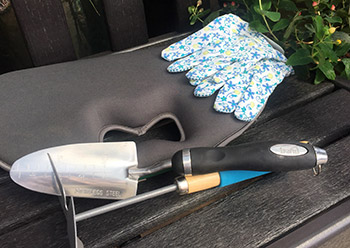 Inquiring Minds
Don't get rid of those gardening tools just yet. If you enjoy yard work, there's no need to give it up just because you're moving. Contact your retirement community and find out what you'll need as far as property and outside maintenance goes. Many retirement communities provide lawn care, but not all do, and as previously mentioned, you may enjoy doing the work yourself. Additionally, some retirement communities have shared gardens for their residents.

Divide and Conquer
You'll need to take very few possessions with you when transitioning into a retirement community, so make a list of what you will need to bring. Anything not on that list can be discarded, sold, donated, or given away to loved ones in the case of antiques and valuables. Go from room to room and mark the fate of each item with a color-coded system using stickers or tape and clear out your current home.
Enlist Help
Ask family and friends to help you thin out the possessions you've amassed over the years. Aside from them, you can hire professional organizers, estate auction companies, and movers who can assist you with this process. Whatever you do, don't try to do it on your own. This should be a happy and liberating time in your life.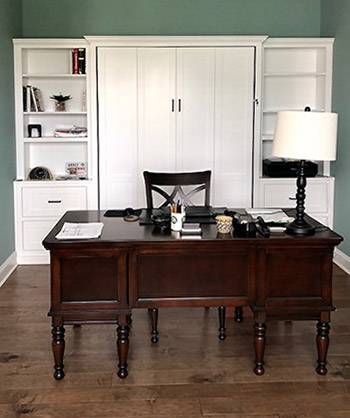 Feel Free
Downsizing can feel depressing in that you'll be giving up a lot of sentimental items from the past. Try to give such items to loved ones so you know their legacy will continue with those who will care for them. Enjoy the sense of freeing yourself up from the burden of having to care for such a large cache of belongings. Thank them for how they've served you through the years and give them a new life elsewhere.
Set It Up

Settle into your new home with a smile. Set it up for maximum efficiency and lowest maintenance. If you have a spare bedroom, a Murphy bed is an excellent choice for guest visits while allowing you to use the space for an office or craft room otherwise. Keep it simple and simply live each day in your new happy place.
Don't be overwhelmed, be overjoyed! The golden years are yours for the taking.
Sign Up For Special Offers