call us today
717-455-7099
The Power of Color Theory for Small Spaces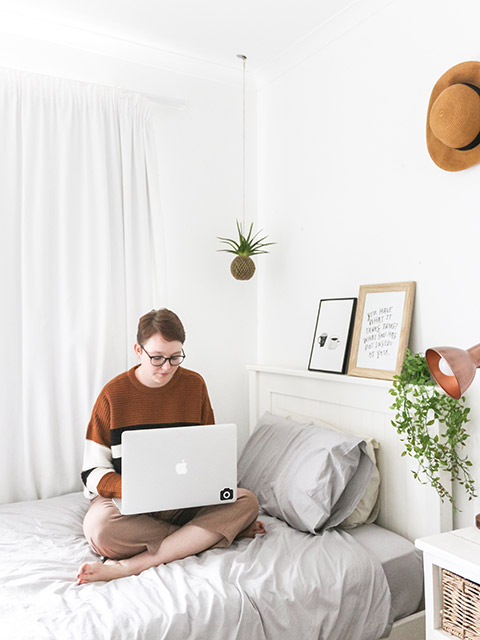 By now, everyone knows that dark colors give the illusion of space receding while light colors make spaces seem more expansive. If you happen to live in a small space yourself, you can use color to your advantage to create a sense of vastness. Check out these five tips for using color theory to your advantage.
Monochromatic Magic
One of the best ways to utilize color to change people's perception of how much space you have is to decorate in monochromatic colors. Love white? Use that shade from floor to ceiling. Same goes for black, blue, red, etc. Avoid jarring colors that can affect your mood negatively, but any other shade will do.

Lighten Up
Dark shades can box you in and be claustrophobic if you don't use them correctly. For one, never paint your ceiling a dark tone. Doing so stunts the height of the room, even if you have 9' ceilings. White ceilings and floors are always best when trying to give the illusion of expansiveness.
Compare and Contrast
If you insist on festooning your small home in contrasting colors, do so strategically. For instance, use contrasting stripes, but ensure they're in a vertical orientation to draw the eye upward. Also, try to keep the colors closer together on the color wheel, rather than further apart to prevent breaking up the room too much.
Greige - The Wonder Color
One of the hottest colors these days, and throughout time, is greige. Never heard of it? It's a mix of gray and beige. Think taupe. This classic color is timeless thanks to its ability to create the perfect backdrop for your decor. And once again, don't be afraid to use this wonder color in a monochromatic fashion.
Keep It Simple
Regardless of what color or colors you choose when decorating your tiny space, remember to keep it simple. Eschew clutter, wild prints, dramatic tones, and bulky belongings.
In the end, you may like your small space to look as such in a cozy, cocooning manner. It's all a matter of preference and you should do what you think is best!

Sign Up For Special Offers