call us today
717-455-7099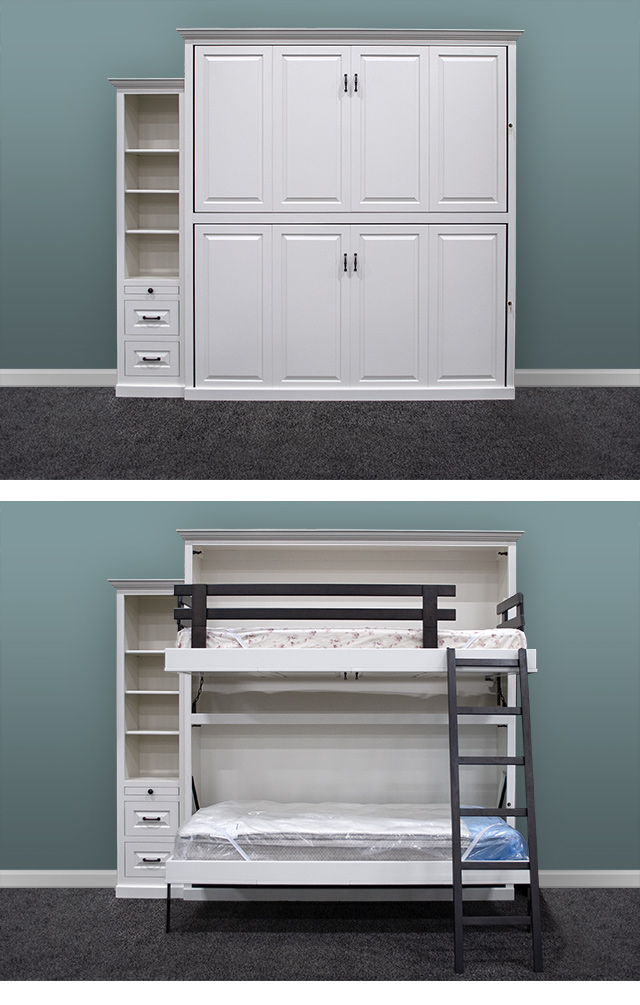 Murphy Bunk Beds - Double the space saving!
Murphy bunk beds (or wall bunk beds) are perfect for kids, teens, and adults and allow you to maximize every square foot in any space. They are a great solution for beach houses, kids rooms, cabins, fire stations, dormitories, boarding schools, ski lodges and vacation homes of all shapes and sizes.

If you need more space during the day or a multi-purpose room, Murphy Bunk beds are a perfect way to create flex space without sacrificing comfort and beauty.

Doubling the Sleep Accommodations
Do you need more space for family or guests? Do you own a vacation home and would like to be able to accommodate more people? You can double the sleeping capacity in the same square footage as our single Twin Murphy Bed. The Murphy Bunk Beds can be made in both twin and twin XL length and they are perfect for adults, teens, and children.

Are you longing for an extra room or more floor space? Our Murphy Bunk Beds provide you the versatility to transform any room into a multi-functional space. You can have a kids' bedroom and a playroom in one space, a home office, and a guest room, a bedroom, and a yoga studio, or a living area that doubles as a comfortable sleeping space whenever you need it.
Standard Features
Solid wood construction
Wall-mounting system
Gas cylinder-piston mechanism helps to smoothly and effortlessly raise and lower the Murphy Bunk Beds - The mechanism carries a Lifetime Warranty for the original owner of the Murphy Bunk Bed.
Murphy Bunk Beds operate independently from one another - can be used as a single bed or double bunks
Fully installed guard rails on the upper bunk for added safety.
Locking mechanism to prevent each Murphy Bed from being pulled down when closed and not in use
Solid-wood ladder that stores in the Murphy Bunk Bed cabinet when closed
Decorative, Laser-cut, powder-coated steel legs on the bottom bunk
High-quality, low VOC, polyurethane finish that resists water marks and scratches
Large selection of stain and paint choices
Large selection of hardware options
Murphy Bunk Bed Pricing
| | |
| --- | --- |
| Style | Pricing* |
| Twin | Starting at $4440.00 |
| Twin XL | Starting at $4590.00 |
*Prices Listed are for Red Oak, add 15% for Painted or Stained Maple, 35% for Cherry, and 45% for Quartersawn White Oak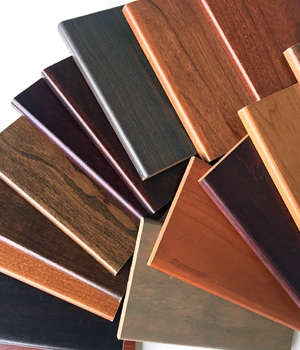 Our full line of stains and paints are available. We finish all of our products with a high-quality, low VOC, polyurethane finish that resists water marks and scratches.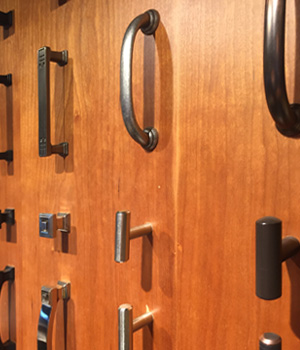 Choose from our large selection of hardware. There are many options to fit each style.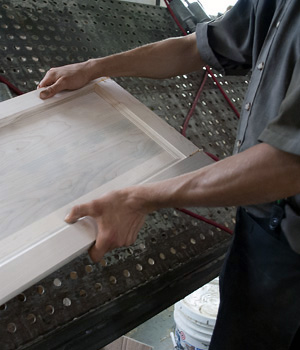 We offer 4 styles of decorative panel fronts - Traditional Raised, Mission Inset, Shaker, and Contemporary Panels.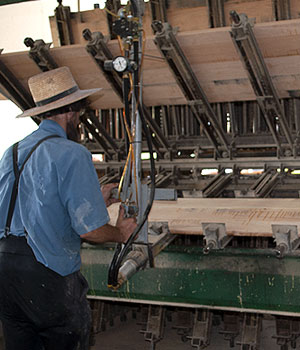 We primarily use four species of wood, each with their own special features and benefits.
Murphy Bunk Bed Dimensions
Our Murphy Bunk Beds do not have box springs. The mattresses lie on our platform system. Our Murphy Bunk Beds accommodates mattresses up to 10 inches deep.
| | | | | |
| --- | --- | --- | --- | --- |
| Style | Height | Width | Depth | Projects Open |
| Twin – Horizontal | 91" | 81-3/4" | 18" | 47" |
| Twin XL – Horizontal | 91" | 86-3/4" | 18" | 47" |
TO HELP PREVENT MALFUNCTIONS OR SERIOUS OR FATAL INJURIES FROM ENTRAPMENT OR FALLS
Never allow a child under 12 years old on the upper bunk
Use only mattress which is 74" - 75" long and 37" - 38" wide on this bed
Ensure thickness of mattress does not exceed 7 inches
Ensure mattress is at least 5" below the upper edge of the guardrail
Upper bunk weight limit 250lbs
The guardrail on upper bunk is for safety purposes - do not remove
Prohibit playing on or under the bunk bed(s)
Prohibit more than one person on upper bunk
Always use the ladder for entering and exiting upper bunk
STRANGULATION HAZARD – Never attach or hang items to any part of the bunk bed that are not designed for use with the bed: for example, but not limited to, hooks, belts or ropes.
Sign Up For Special Offers