call us today
717-455-7099
SALE!!! Queen Barn Door Murphy Bed - White Oak with Natural LED-HardWax Finish
$6,519.00 - $500 off retail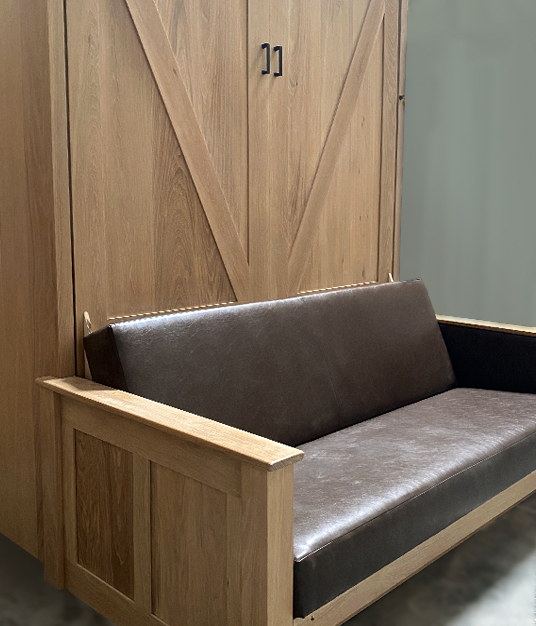 Item #: 96BD-WO-LED
Queen Vertical Barn Door Panel Lancaster Heirloom Collection Murphy Sofa Bed, constructed of solid White Oak and stained with Natural with LED-HardWax Finish. This finish is no VOC. With the LED technology, the oil dries instantly and there is no odor and no off-gassing. The Murphy Bed hardware is #R41 hardware, has a Solid 3-panel headboard and Mission crown. The sofa is upholstered in a Chocolate vinyl leather. This bed also includes a 1" w x 4"h baseboard cutout for ease of installation.
Murphy Bed Dimensions: 70.625" wide x 52.5" deep x 91" high x 85.5" open length
Pricing does not include sales tax, delivery or installation.
Standard Features
Solid hardwood construction
Wall-mounting system, which does very little damage to your wall
Gas cylinder-piston mechanism helps to smoothly and effortlessly raise and lower the Murphy Bed - The mechanism carries a Lifetime Warranty for the original owner of the Murphy Bed.
Locking mechanism to prevent the Murphy Bed from being pulled down when closed and not in use
Decorative, Laser-cut, powder-coated steel legs
High-quality, low VOC, polyurethane finish that resists water marks and scratches
1" x 4" Baseboard cutout for ease of installation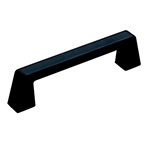 Hardware #R51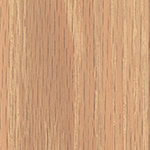 White Oak with Natural LED HardWax Finish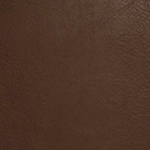 Chocolate Vinyl Fabric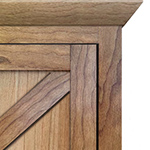 Barn Door Panel with Solid Top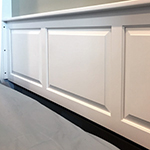 3-Panel Solid Headboard (stained to match bed)
Queen V-Style Barn Door Sofa Murphy Bed - White Oak with Natural LED-HardWax Oil Finish
$6,519.00